In this individual office in Basel we offer you the following services
Printer, Company sign, Coffee/tea, Air conditioning, Kitchen, Lift, Parking, Reception, Telephone system, Toilet, WLan / Internet
Rent a modern office in Basel
Your new workplace in Basel also includes a desk, office chair, corpus, caddy or cupboard. Absolute cleanliness is ensured thanks to daily cleaning. Optionally we can also set up a small conference table with visitor chairs for you.
In our Business Center in the Baloise Park in Basel we offer you modern furnished office space. Instead of the two additional workstations, we also offer you an optional meeting table. This gives you space for you and your guests and allows you to hold a meeting completely undisturbed.
Modern office technology
Each workstation has Internet either via a LAN cable or WLAN. High-performance Wi-Fi is available throughout the business center. So you can also hold a short meeting in the cafeteria. In addition, you have access to a multifunction device, individually configurable (IP) telephone system and professional back-office support. Of course you have 24h access to your office.
The 5-star office concept
OBC Suisse AG offers high-quality equipped rooms and the best office locations with optimal transport connections. Services such as translation services, office technology or order acceptance meet the latest requirements. OBC Suisse stands for tastefully furnished premises, pioneering innovation, modern service orientation and attention to detail.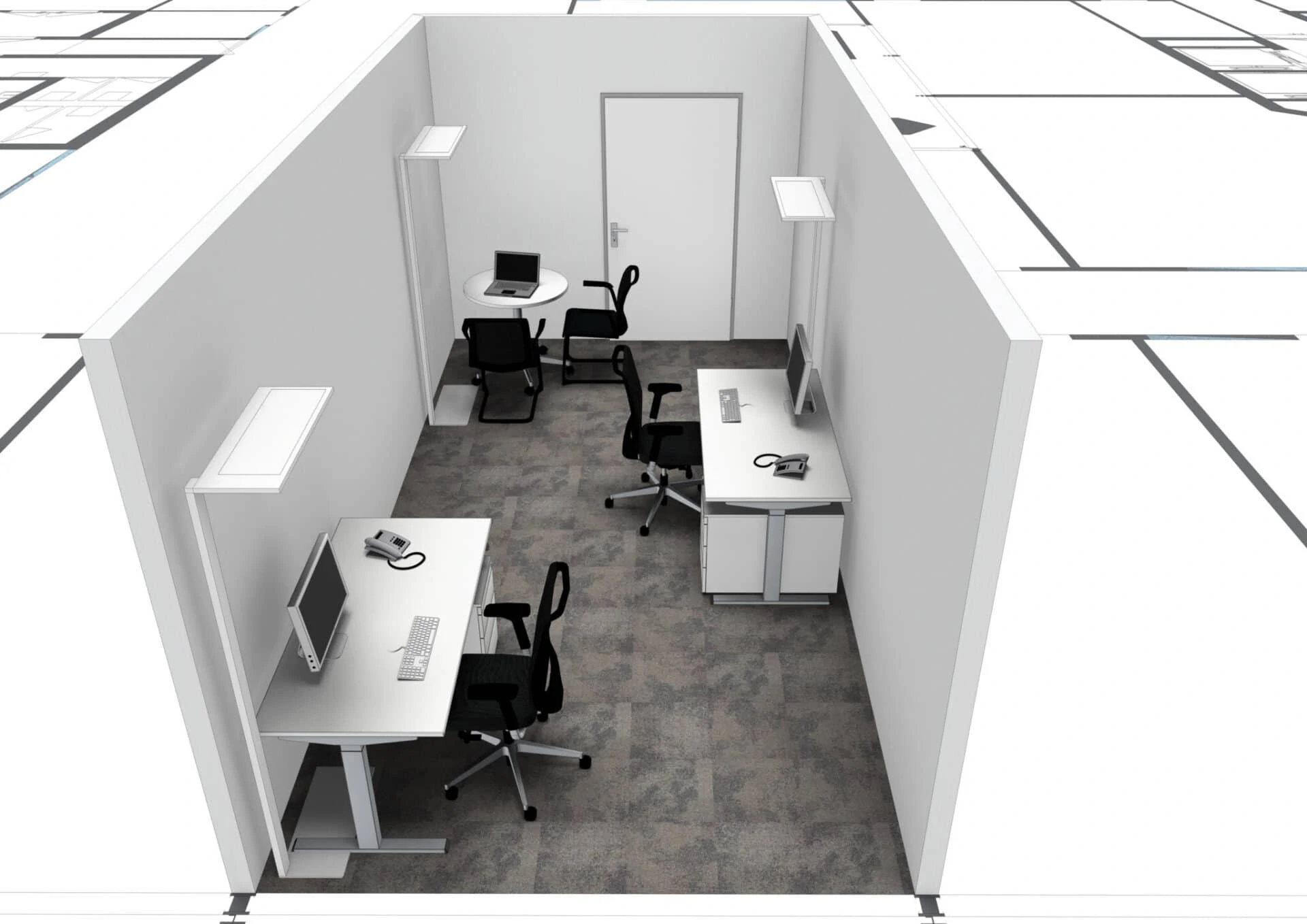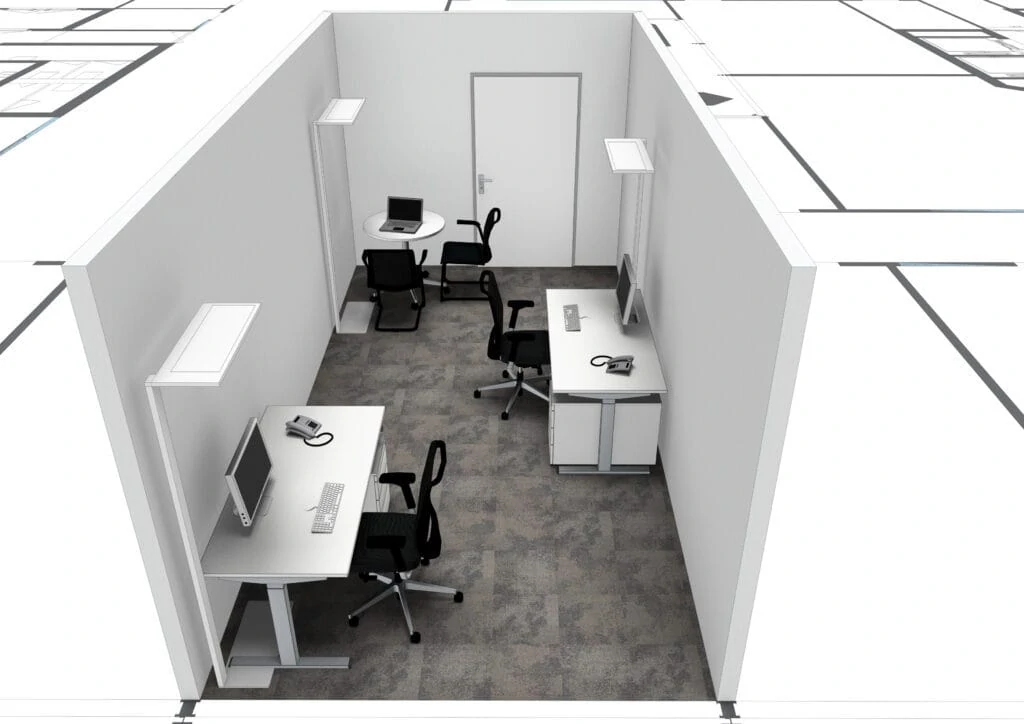 Information about Basel - Office 1
We have set up up to three workstations in this office space. Optionally you can also integrate a meeting table. So you will find space for you and your guests and can hold a meeting completely undisturbed.
Professional office services
Benefit from our multilingual reception, telephone and secretarial services, which provide you with competent support in your daily work in each of our business centres. We also offer you additional services in each of our centers, such as Conference Rooms, Business Addresses as well as Linguistic Services.
Here you can gain an insight into our office premises at Baloise Park or arrange a viewing appointment with us. We look forward to hearing from you.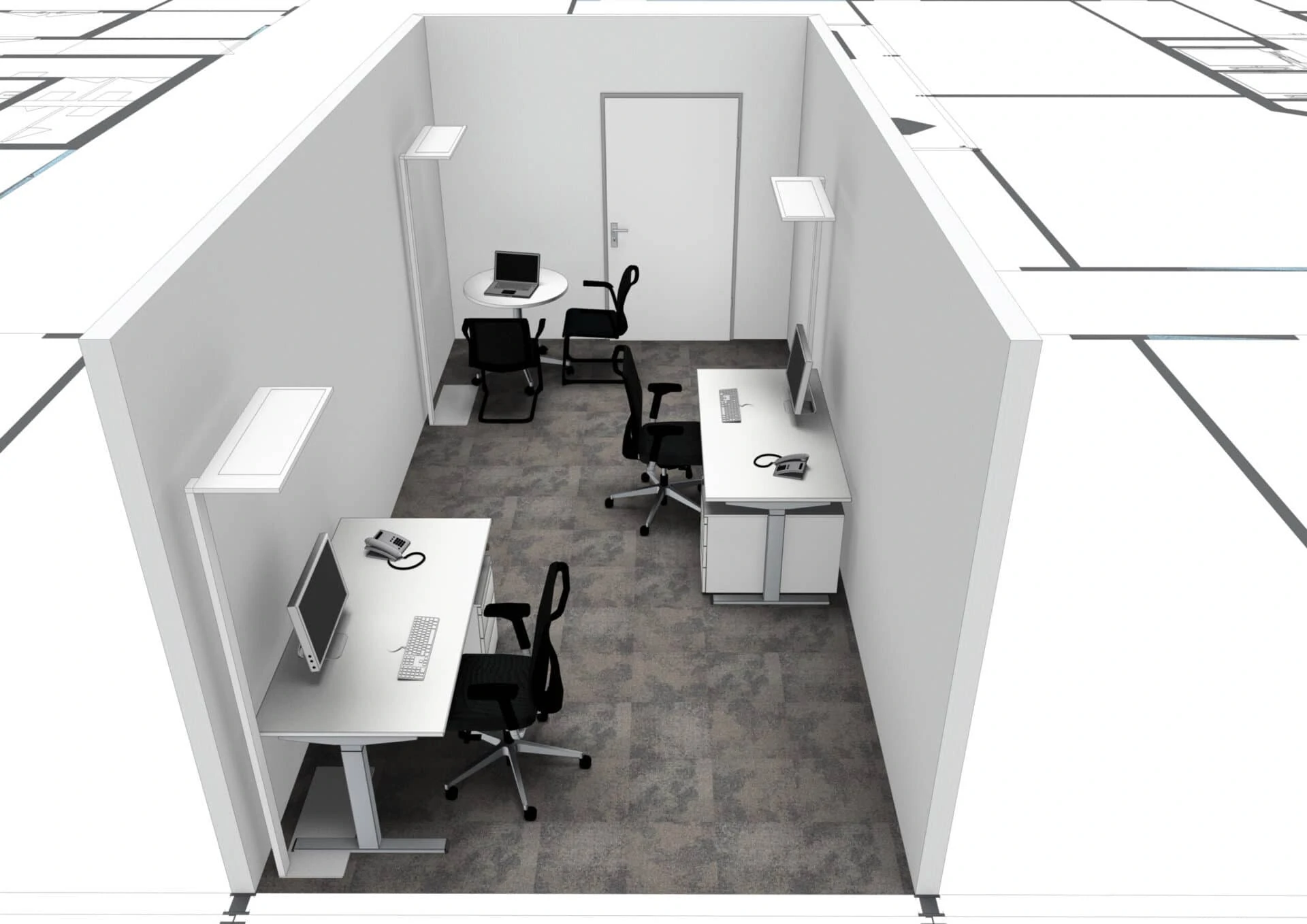 We have the ideal space for any business project. Thanks to our excellent flexibility, these spaces are also available on short notice: You can get started right away – and you can rely on OBC Suisse having everything you need to work and create presentations for your unique situation.
Therefore do not hesitate to contact us. We look forward to advise you and to welcome you as one of our valued customers.