We offer you centrally located and well-equipped seminar rooms in the heart of Zurich. Each of our Business Centers offers you rooms in various sizes and allows you flexibility with regard to the number of participants in your seminar. Our seminar rooms are equipped with state-of-the-art technology and offer the ideal facilities for a successful seminar.
"Due to high demand, we had to relocate our seminar to a larger seminar room in Zurich at short notice. With OBC Suisse this was absolutely no problem. Signed today, we could use the room the very next day. It was also important for us that we could use the seminar room the next day for a short, joint summary of the contents. Here, too, we encountered complete flexibility on behalf of OBC Suisse. We were able to rent the room for another two hours without having to sign up for half a day or even a full day".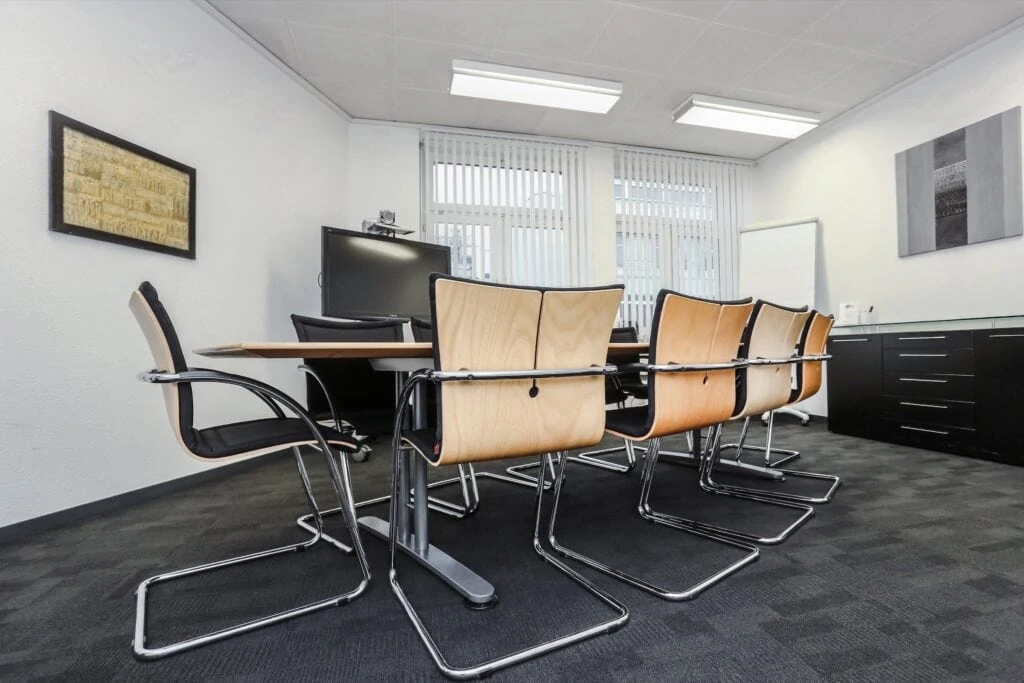 Optimal Seminar Technology
Our seminar rooms are equipped with flipchart, screen, beamer (optional) as well as WLAN and thus offer excellent conditions for a productive exchange of knowledge.
On request, we will provide you with coffee, croissants and vitamin-rich fruit for your break in between. We would be happy to provide you with our detailed catering offer. Of course we can also organise a hearty standing lunch or arrange an aperitif for you.
"In addition to our seminar room, we had also booked the catering with OBC Suisse. So we didn't have to coordinate any third party providers. During a standing lunch at the seminar location, we were able to network and exchange information about the seminar content. There was always enough water available during the event. During the breaks the participants could help themselves to coffee and fruit. Everything was excellently organized by OBC Suisse".
Our multilingual secretariat is at your disposal for various services. Be it for questions concerning room technology or administrative tasks. We are also happy to support you in the organisation of your seminar. Of course, we will be happy to book hotel rooms and restaurants as well as transfers for you.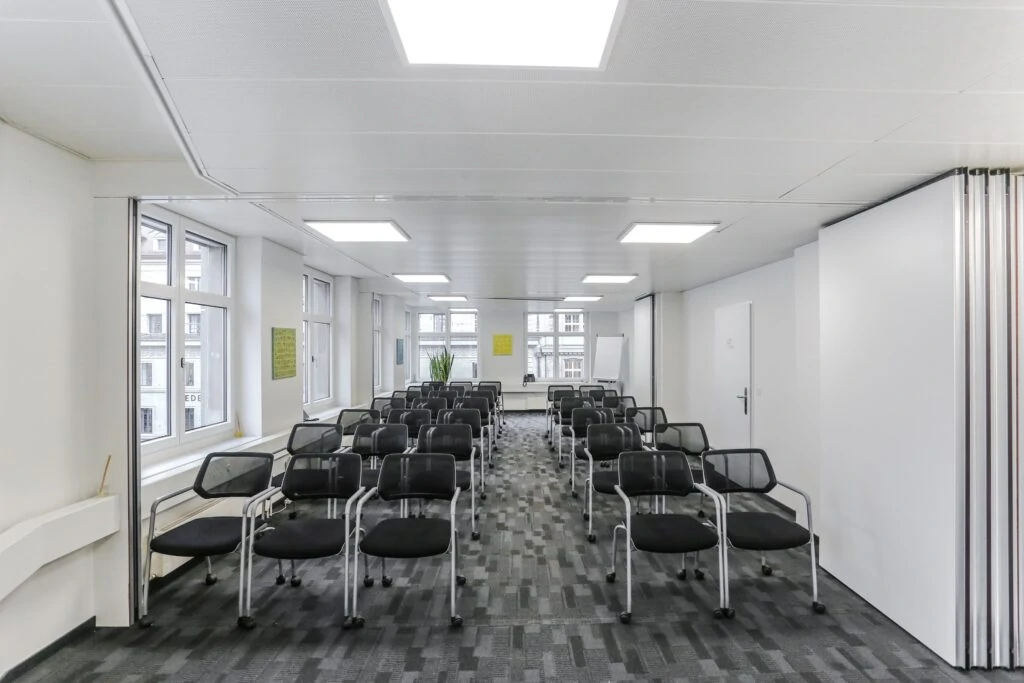 Flexible and modern Seminar Rooms
We offer various seminar rooms that can accommodate up to 100 people. Our rooms can be rented per hour, half-day or for the whole day and are centrally located in Zurich. The seminar rooms are therefore easily accessible by car as well as by public transport.
"After a successful seminar day, some of the participants wanted to go straight to the hotel, others wanted to have dinner together. Both the booking of the hotel transfers and the reservation in the restaurant were handled by the secretarial service. This way we were able to end the evening together without having to deal with organisation."
We offer seminar rooms for rent at the following locations in Zurich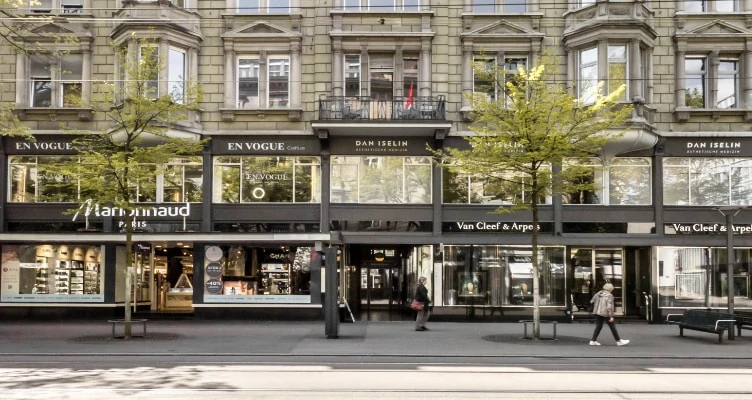 Zurich-City
The business center is located on Bahnhofstrasse, in the heart of Zurich and just a few minutes away from the main train station.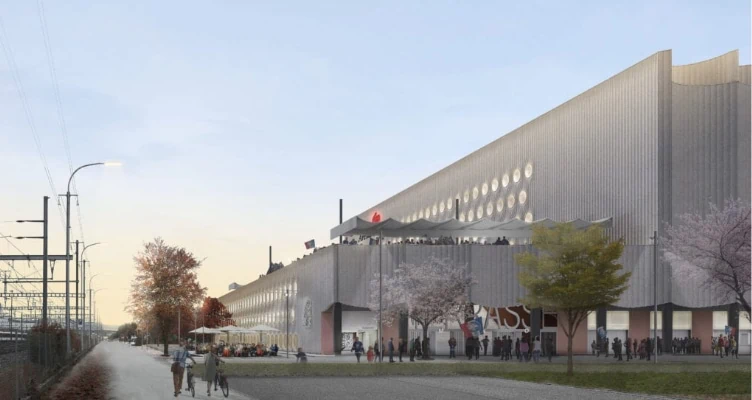 Zurich-West
Modern and well-equipped offices at our new location in Zurich-West in the area of the Swiss Life Arena in Zurich-Altstetten.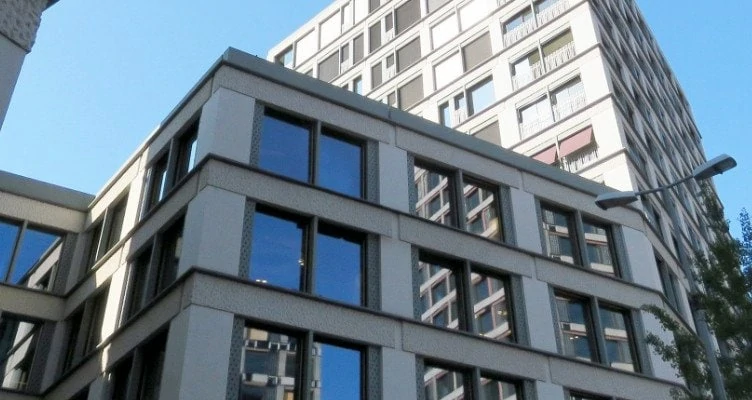 Zurich-Europaallee
The site is located in the middle of the Europaallee district, which is right next to Zurich's main train station.
From many years of experience we know that none of our customers is like any other. Every customer has individual wishes, needs and questions concerning seminar room rental. For this reason, it is essential to take time for you and to be able to respond to you individually.
For example, do you have questions regarding our room equipment or seating? Do you need an aperitif or do you need assistance with the reception? As an office service provider, we distinguish ourselves by putting together suitable offers in response to individual requests and by tailoring our room and service offerings to your individual working day.
Therefore do not hesitate to contact us. We look forward to advise you and to welcome you as one of our valued customers.