Are you looking for a representative Conference Rooms Zurich? In our business centers you will find modern meeting rooms in different sizes. All meeting rooms are equipped with modern facilities and can be used for presentations or media orientations. Upon request, we will gladly take care of the catering for you and feed you at your meeting directly on site.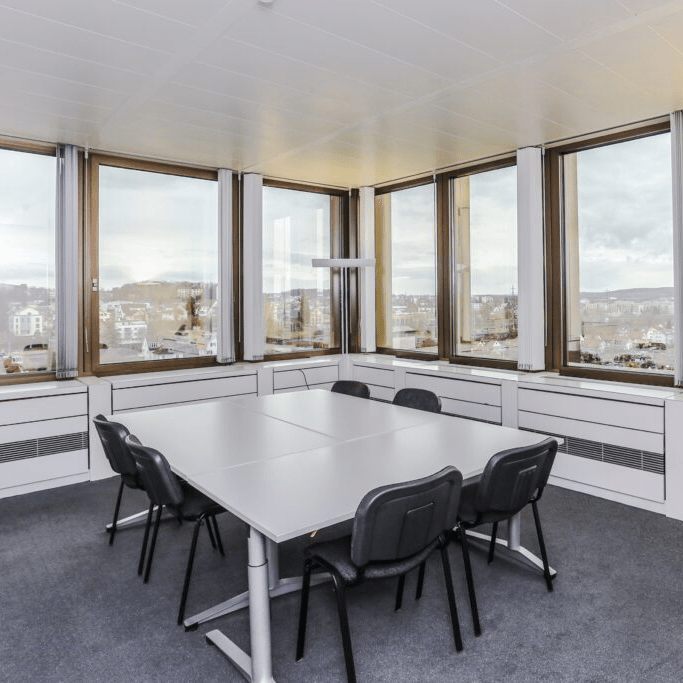 Central meeting rooms in Zurich
Determine room size and seating arrangements according to your preferences and the number of participants. With OBC Suisse you are completely flexible in terms of time and can rent the meeting room by the hour, half-day or day, depending on the duration of the meeting. If required, various technical equipment can be added to your meeting room.
Our secretarial service is available at all times and will be happy to help you organise your meeting. We take care of administrative tasks and are also available to answer any technical questions you may have regarding the room equipment. Of course, we can reserve a table in a restaurant for you and your colleagues or book the transfer to the hotel or airport so that you can concentrate fully on your meeting.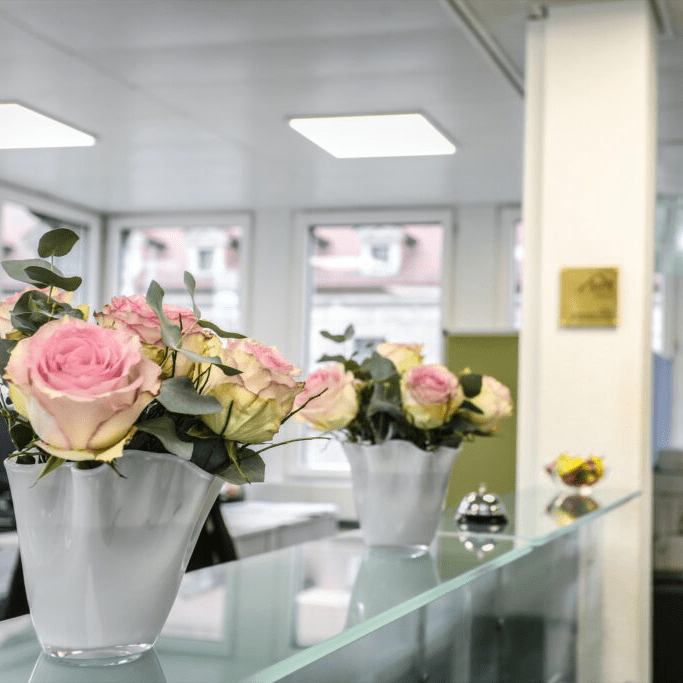 Catering for your meeting
If you rent a meeting room from OBC Suisse, you don't have to worry about catering either. If you wish, we will be happy to organize a standing lunch for you or set up an aperitif. We will also be happy to provide you and your colleagues with coffee, croissants, fruit and water during your meeting.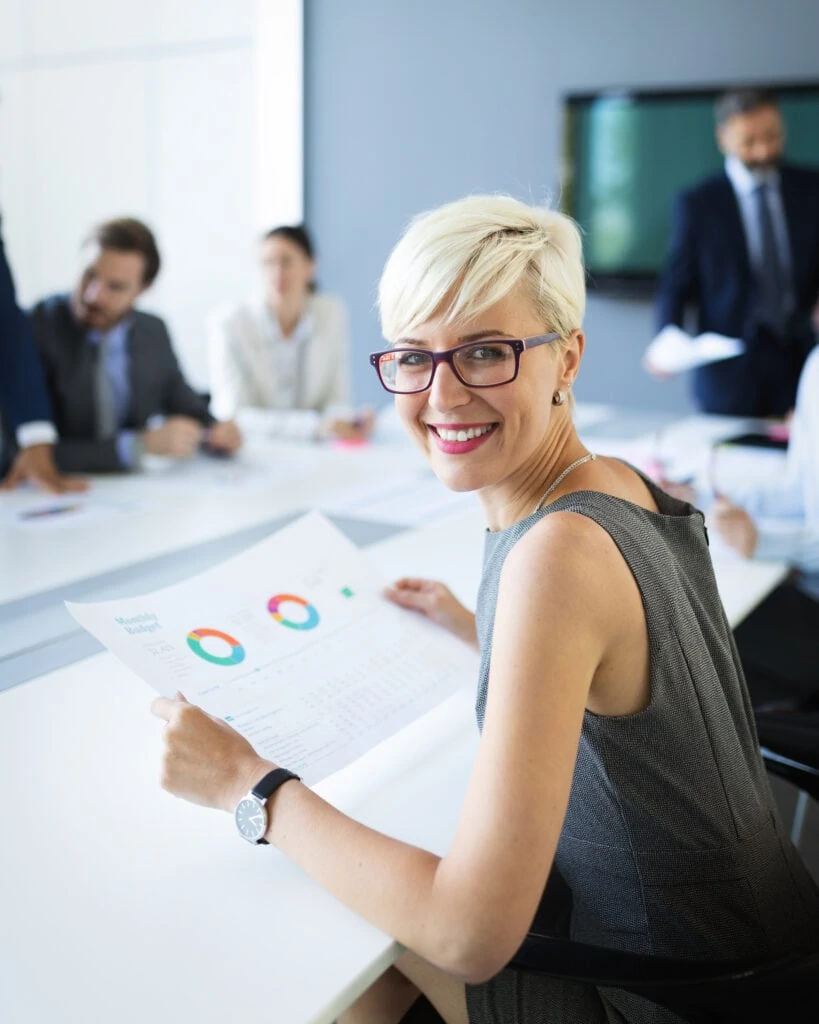 Equipment of our conference rooms Zurich
All meeting rooms in Zurich are bright and modernly furnished. The numerous large windows offer plenty of daylight and can be darkened at any time as required. Each room has a stable WLAN connection and is equipped with office chairs and desks. Depending on the number of participants, rooms of various sizes can be booked. In each meeting room you will find a flipchart and corresponding writing material. A beamer can be added at any time if required. The beamer and your notebook, MacBook or tablet can be connected with a HDMI cable. Should connection problems or other technical difficulties arise, our secretarial service will be happy to assist you.
Flexible booking of meeting rooms
In our two Business Centers in Zurich, meeting rooms for up to 100 people are available. All rooms can be booked for a half or full day. For smaller meetings up to 4 persons, our individual offices are available. These can also be booked by the hour.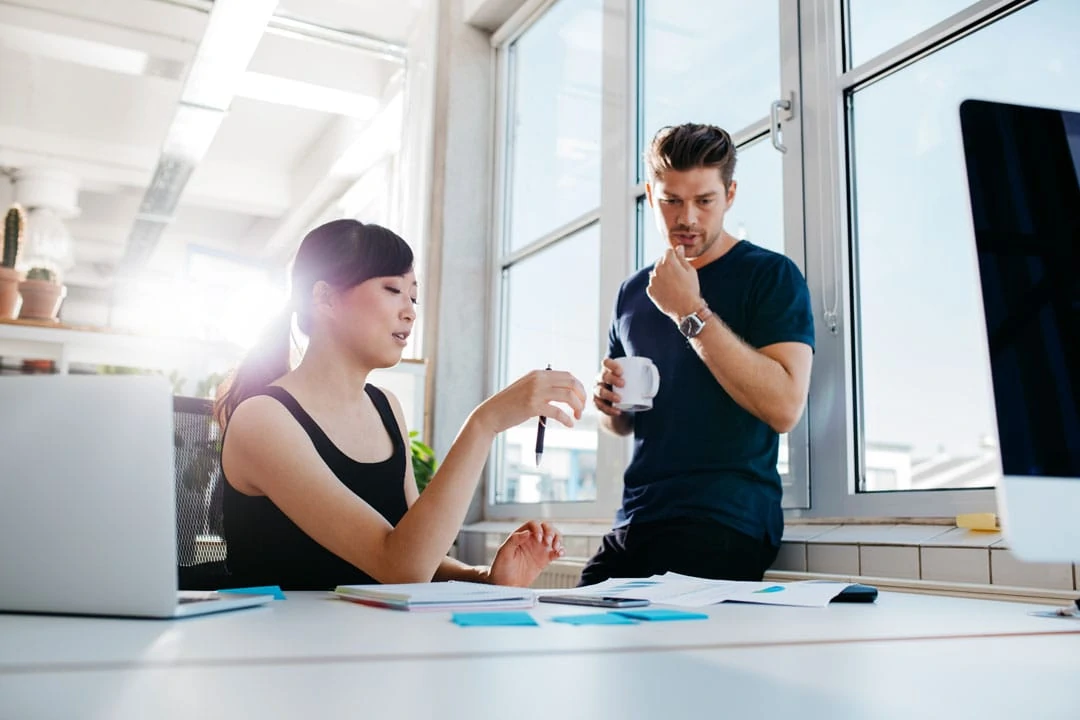 Your conference room in the best location
You will find our two locations in the middle of Zurich in a prime location. Each Business Center is only a few minutes away from the train station and offers numerous public transport connections. This means that your meeting participants have complete flexibility when it comes to travel.
The surroundings of both locations have a lot to offer. You will find numerous shopping facilities and restaurants. So you have many different options for your break or end of the day. Our secretarial service will be happy to assist you and book transport for your onward journey or a hotel room for you and your meeting participants.
WiFi and flip charts are included as standard in every booking. You are also welcome to rent a projector from us. Please inform us of your needs when you make your booking.
We will be happy to organize a coffee break for you with croissants and snacks, a standing lunch, or an aperitif. Ask for these services during your booking, and we can prepare an offer to meet your needs.
You are certainly welcome to do so, for a flat-rate fee per participant.
We also ensure services and catering for your events outside of our business hours. We will be happy to prepare an offer for you.
This depends on the specific business center where you make your booking. Our largest room is located in our Europaallee center, which has space for a maximum of 100 participants with the right chair arrangement.
If requested, receptions can be held outside of our conference rooms, for instance in our bistros, to offer space for discussion and networking.
Day offices can be booked by the hour for small meetings with up to 4 persons. Conference rooms can be booked by the half day or full day.
We offer meeting rooms at the following locations in Zurich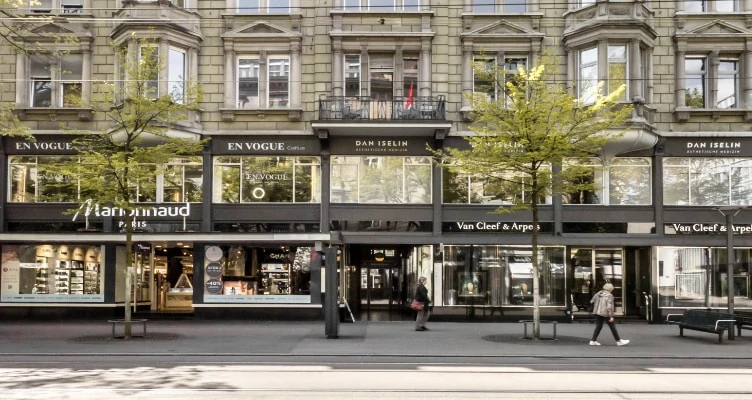 Zurich-City
The business center is located on Bahnhofstrasse, in the heart of Zurich and just a few minutes away from the main train station.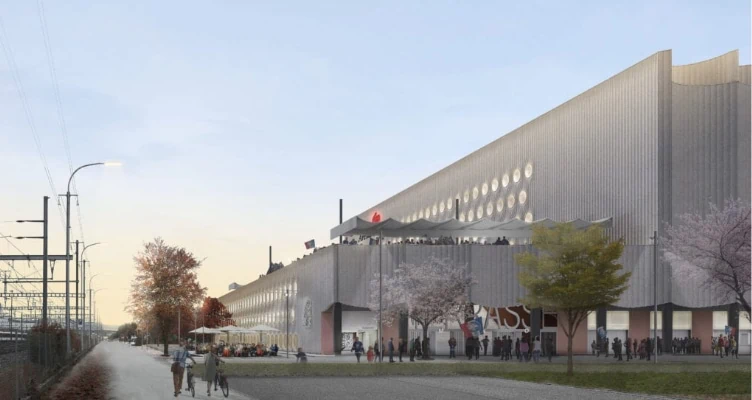 Zurich-West
Modern and well-equipped offices at our new location in Zurich-West in the area of the Swiss Life Arena in Zurich-Altstetten.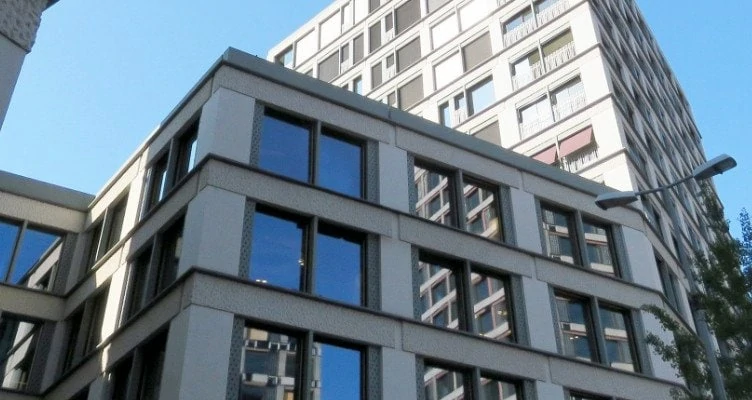 Zurich-Europaallee
The site is located in the middle of the Europaallee district, which is right next to Zurich's main train station.
From many years of experience we know that none of our customers is like the other. Every customer has individual wishes, needs and questions regarding meeting room rental. For this reason, it is important to us that we take time for you individually and are able to address your needs personally.
For example, do you have any questions concerning our conference room equipment? Do you need an aperitif or do you need assistance with the reception? We differentiate ourselves as an office service provider by putting together suitable offers in response to individual enquiries and by tailoring our room and service offer to your personal work routine.
Therefore do not hesitate to contact us. We look forward to advise you and to welcome you as one of our valued customers.