All our Zurich locations offer you meeting rooms in various sizes and with variable services. All meeting rooms are equipped with modern facilities and offer all the technical requirements for a successful meeting. Benefit from the attractive location and our services.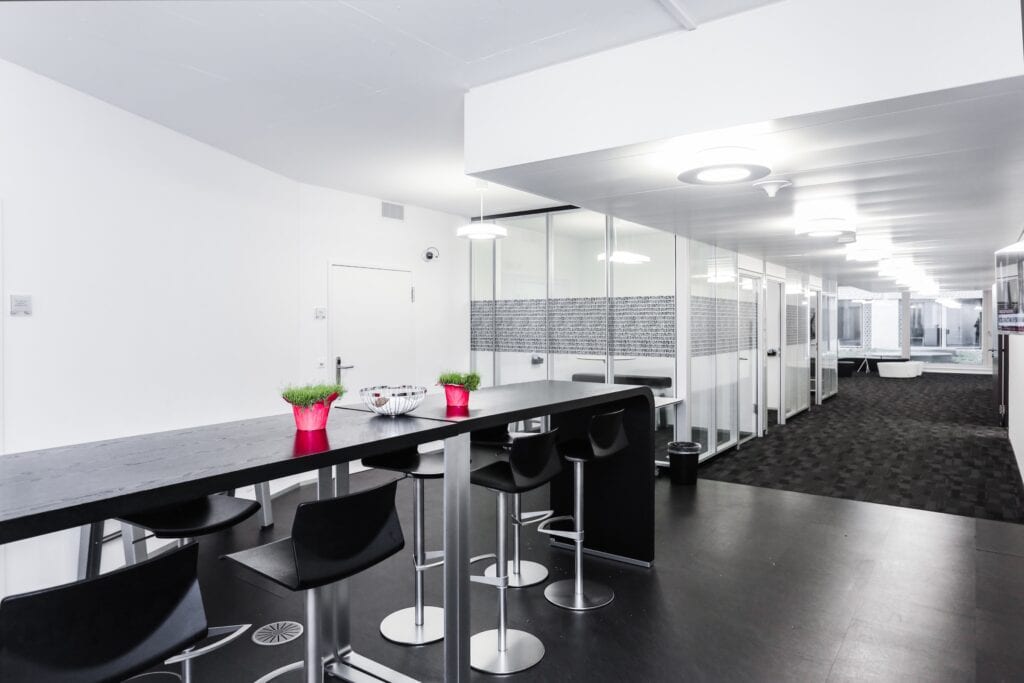 Flexible meetings in zurich
Our meeting rooms in Zurich are centrally located and very easy to reach by public transport from the airport or train station. Would you like to rent a meeting room in Zurich for a few hours or do you need the room for several meetings on the same day? OBC Suisse gives you complete freedom in terms of timing. All meeting rooms can be booked by the hour, half-day or day.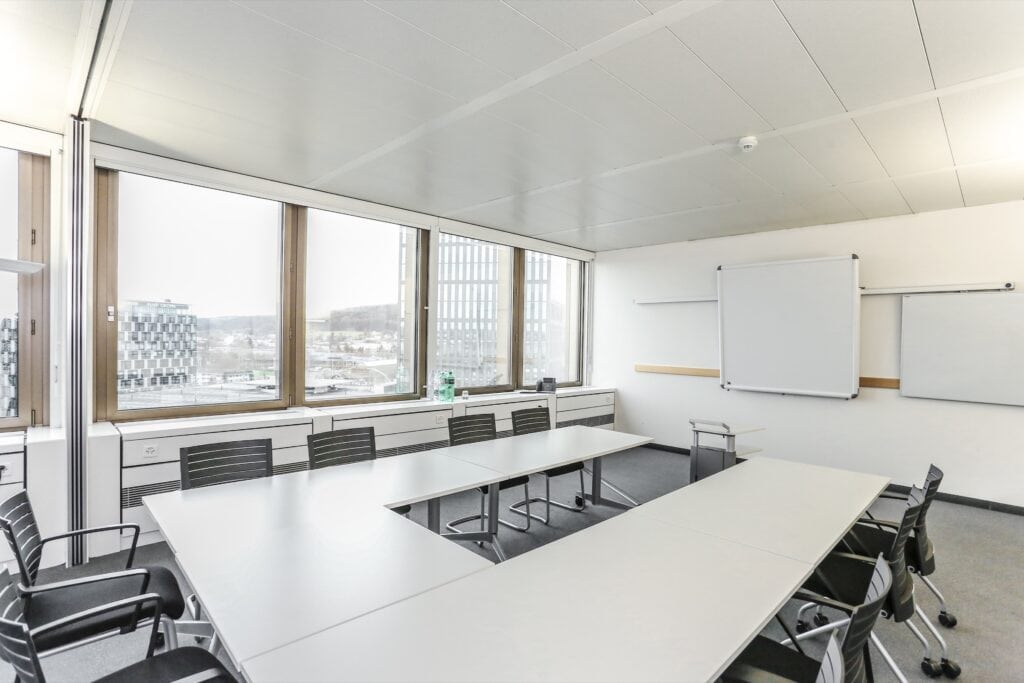 All meeting rooms at OBC Suisse offer you the necessary technical equipment for a successful meeting. Beamer and screen can be added to the standard equipment, such as fast WLAN and flipcharts, if required. Our staff will be happy to help you set up the equipment.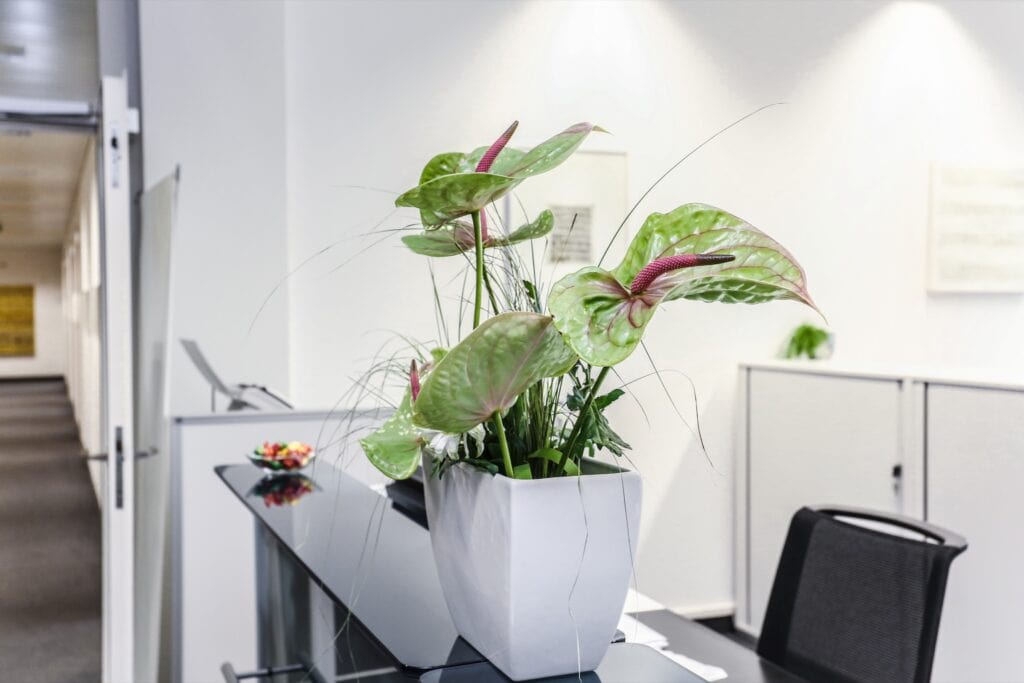 Secretarial Service & Catering
The secretarial service is always at your disposal for the organisation of your meeting and for technical questions. You are also welcome to hand over administrative tasks to us.
We are happy to provide you with water, coffee and snacks during breaks. For longer meetings, we can organise a standing lunch or aperitif.
After your meeting, we will be happy to book a transfer to the hotel, airport or train station for you and your colleagues.
WLAN and flipchart are standard and included with every booking. You can also rent a beamer from us. Please notify us of this when booking.
We would be happy to organise a coffee break with croissants and snacks, a standing lunch or an aperitif for you. Ask us when booking and we will provide you with a tailor-made offer.
This is of course possible for a flat fee per participant.
We will also ensure the care and catering of your event outside our business hours. We would be pleased to make you an individual offer.
This depends on the Business Center where you want to make the booking. Our largest room is located in our Center on Europaallee and offers maximum space for 100 people with corresponding seating.
The aperitifs take place outside the conference rooms, for example in our bistros, giving you ample opportunity for exchange and networking.
Day offices can be booked by the hour for small meetings of up to 4 people. Conference rooms can be booked for either half a day or a full day.
We rent out meeting rooms at the following locations in Zurich
Zurich-City
The business center is located on Bahnhofstrasse, in the heart of Zurich and just a few minutes away from the main train station.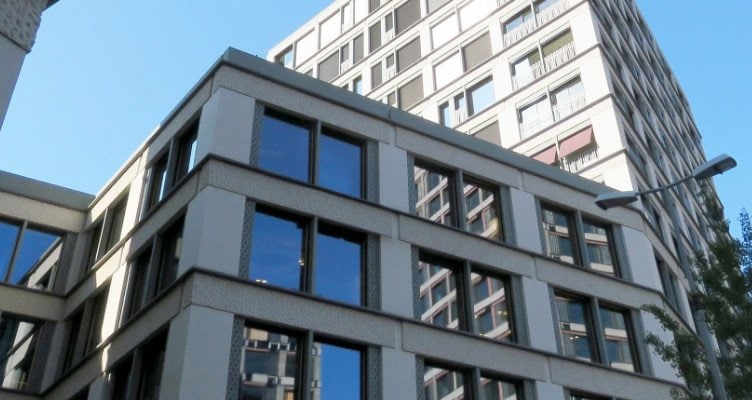 Zurich-Europaallee
The location is nestled in the new Europaallee district, directly adjacent to Zurich's main train station. 
From many years of experience we know that none of our customers is like the other. Every customer has individual wishes, needs and questions regarding meeting room rental. For this reason, it is important to us that we take time for you individually and are able to address your needs personally.
For example, do you have any questions concerning our conference room equipment? Do you need an aperitif or do you need assistance with the reception? We differentiate ourselves as an office service provider by putting together suitable offers in response to individual enquiries and by tailoring our room and service offer to your personal work routine.
Therefore do not hesitate to contact us. We look forward to advising you and to welcome you as one of our valued customers.