Your Temporary Office in Zurich
We offer various services around the office at attractive and flexible conditions, which allow you to obtain exactly the services you need. Be it a domicile, meeting rooms and conference rooms as well as permanent offices and individual workstations which you can book easily and quickly. Our premises are fully and modernly equipped, are cleaned daily and offer you a professional and high-quality service. If you have your own premises and do not wish to operate them yourself, we will also support you in your search, maintenance and operation.
We would be delighted to welcome you as one of our valued customers. 
In addition, you can benefit from our further services:
Office services in prime
locations in Zurich
Our two Business Centers in Zurich are located in prime locations and can be easily reached by public transport. Our offices on Europaallee and in the city centre are located in the immediate vicinity of the main railway station. Find the right connection for your business in the most popular locations in Zurich.
Zurich-City
The business center is located on Bahnhofstrasse, in the heart of Zurich and just a few minutes away from the main train station.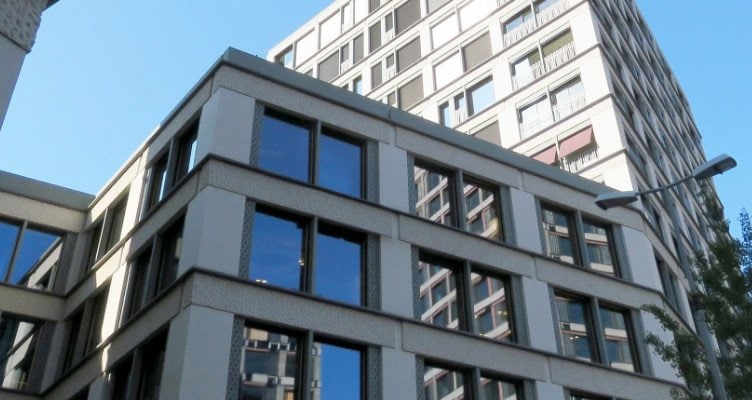 Zurich-Europaallee
The location is nestled in the new Europaallee district, directly adjacent to Zurich's main train station.