Your Temporary Office in Zurich
Do you need a temporary office on short notice? Whether for a limited or unlimited period, you can rent a single workplace, a smaller individual office or larger team offices, at one of our two Zurich locations Bahnhofstrasse or Europaallee. In our Business Centers, you benefit from a modern infrastructure with fully equipped offices, a spacious reception area, secretarial and telephone services and a cafeteria. So you can get to work easily and immediately.
We would be delighted to welcome you as one of our valued customers.
In addition, you can benefit from our further services:
Your temporary office at the central station
or in the middle of Zurich
Our two locations at popular locations are easy to reach by public transport. Our offices on Europaallee and in the city centre are located in the immediate vicinity of the main railway station. Find your perfectly located temporary workplace in the heart of Zurich.
Zurich-City
The business center is located on Bahnhofstrasse, in the heart of Zurich and just a few minutes away from the main train station.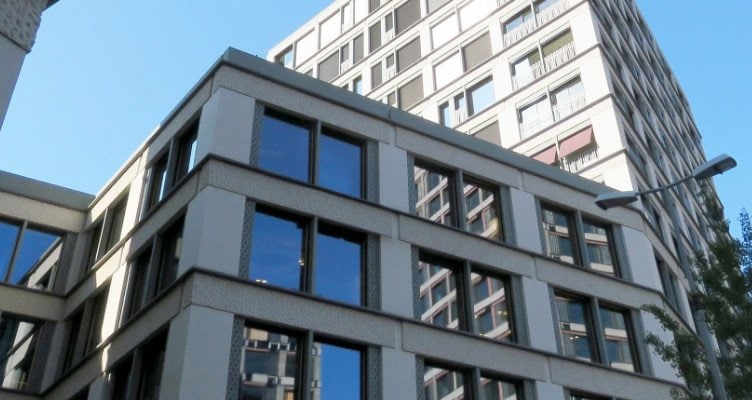 Zurich-Europaallee
The location is nestled in the new Europaallee district, directly adjacent to Zurich's main train station.